P & T French Polishers experts in antique and modern finishes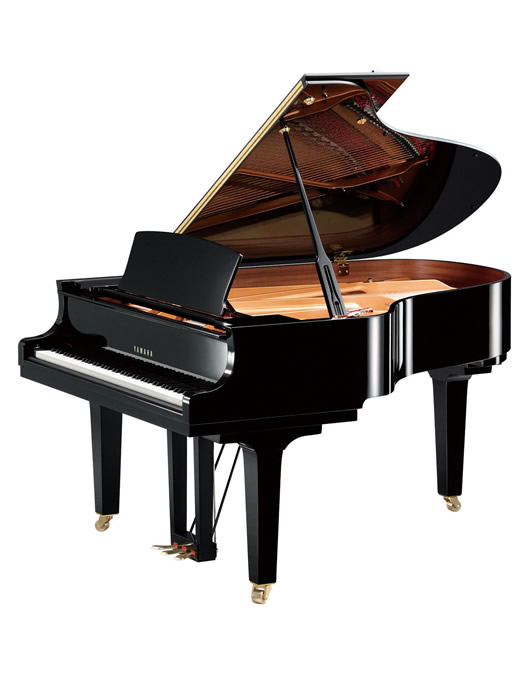 P&T French Polishers are a small firm of highly skilled piano restorers, who work for a vast majority of the piano trade, repairing damaged case finishes.
High gloss polyester
French polished
Sprayed cellulose lacquer
Satin matt
We also repair soundboards; re-guild piano frames and woodwork repairs are often carried out for other piano companies. We carry out repairs in customer's homes
and music venues frequently, so the piano does not have to be moved.
We understand your requirement and provide quality work.

Case restoration
Pianos completely stripped down so work on woodwork can be carried out thoroughly. Plates prepared and re-sprayed in guild then lacquered.

Polyester repairs
Repairing damaged polyester can be very successful and virtually invisible in most cases small knocks to major case damage could be carried out in situ.

Sales
Beautifully restored upright and grands pianos are for sale and can be viewed online and heard at our premises.
Polyester is a flawless finish, which occasionally gets chipped and scratched; this modern finish can be repaired to be virtually invisible. Major damage would need to be repaired in the workshop as this would require respraying. Old polyester that looks dull and scratched can be sanded and buffed back to a high shine finish. In most cases pianos with minor damage can be repaired in-situ so no need to transport the piano to the workshop.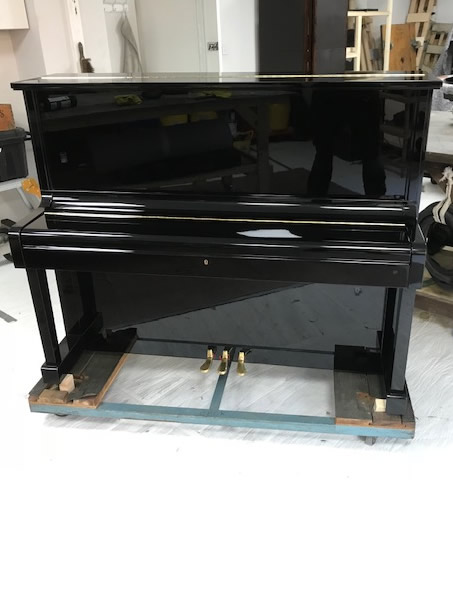 Repaired black upright
Buffed up upright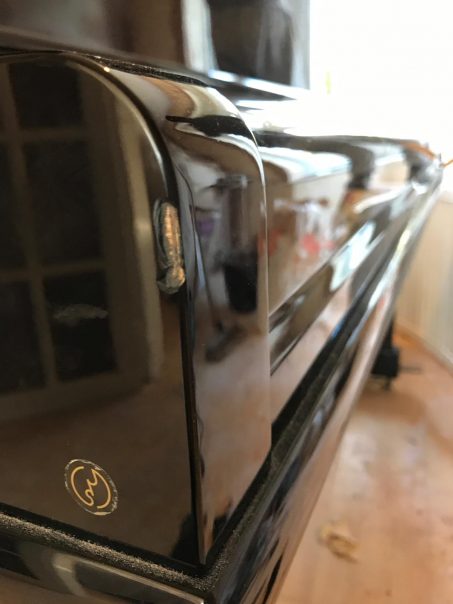 Damaged cheek
Typical polyester damage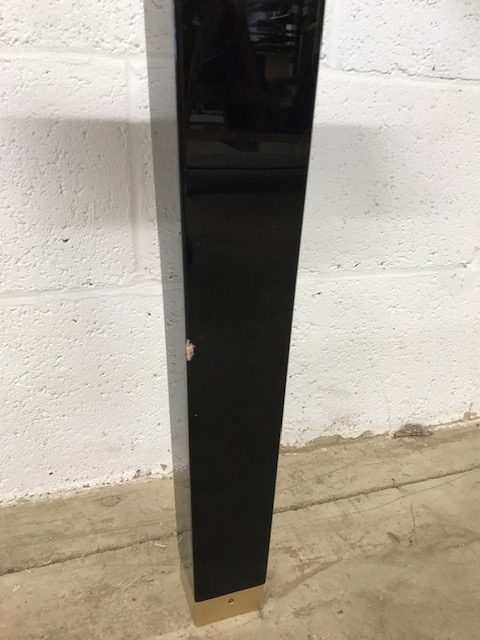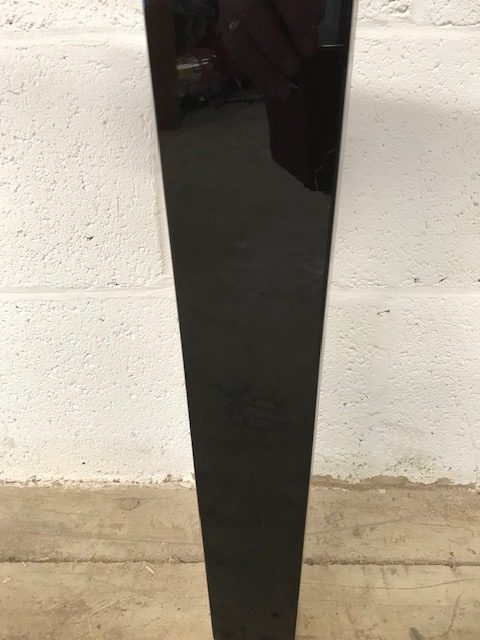 Pianos come into the workshop to be completely restored or repaired; damaged or missing parts can be repaired/replaced, all work carried out by our highly skilled craftsman. I have over 25 years of experience in the piano trade personally and our company combined workforce considerably more.
Music desk polished shows how underlying wood can be restored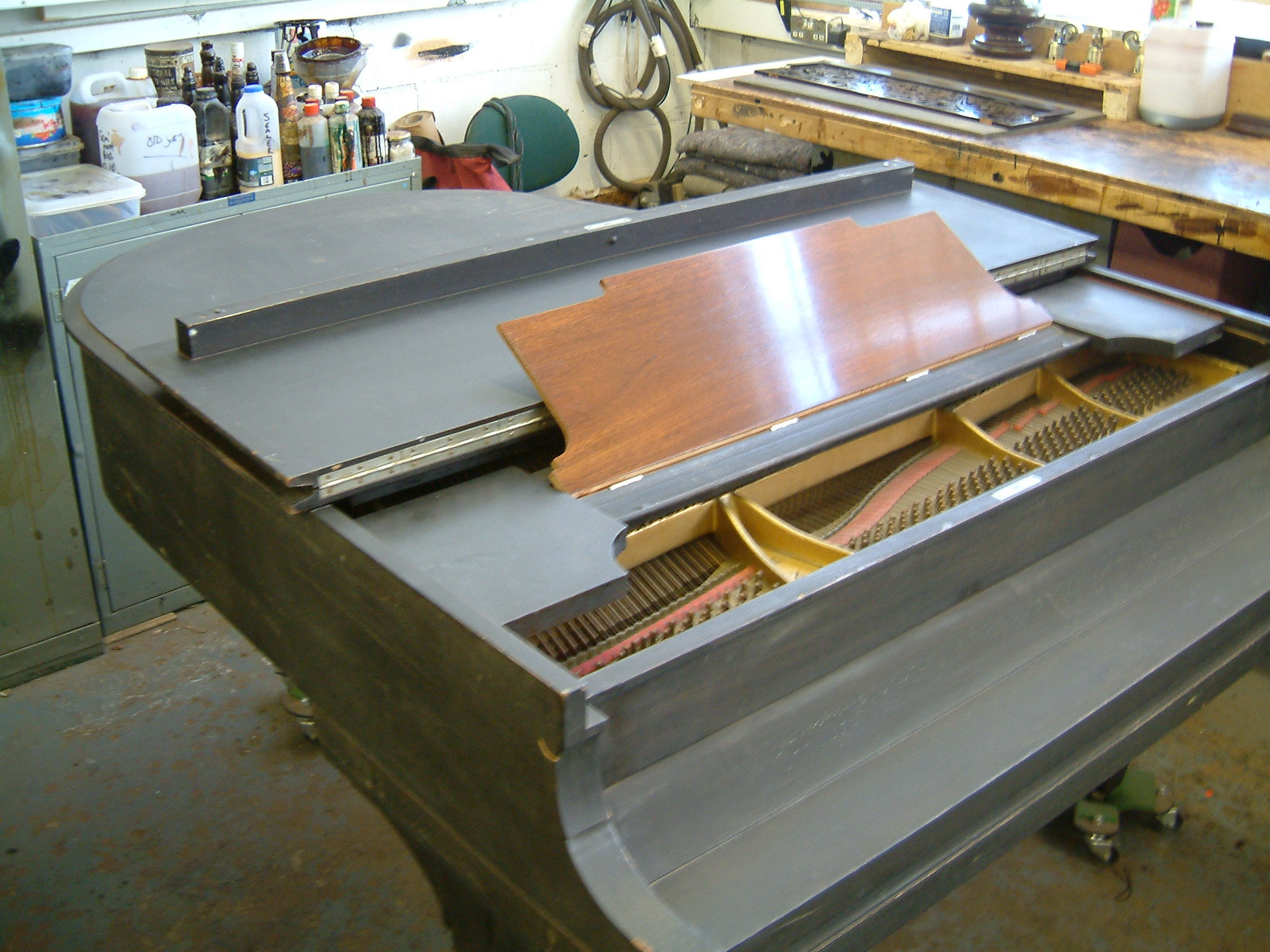 Complete restoration grand pianos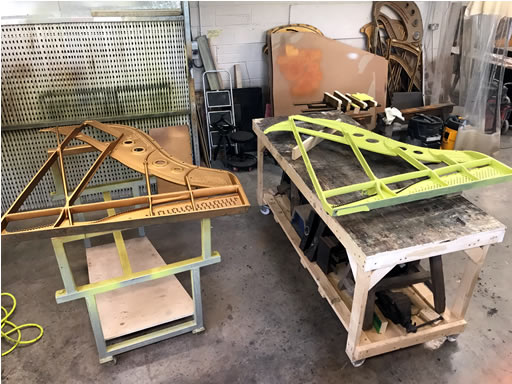 We understand your requirement and provide quality works.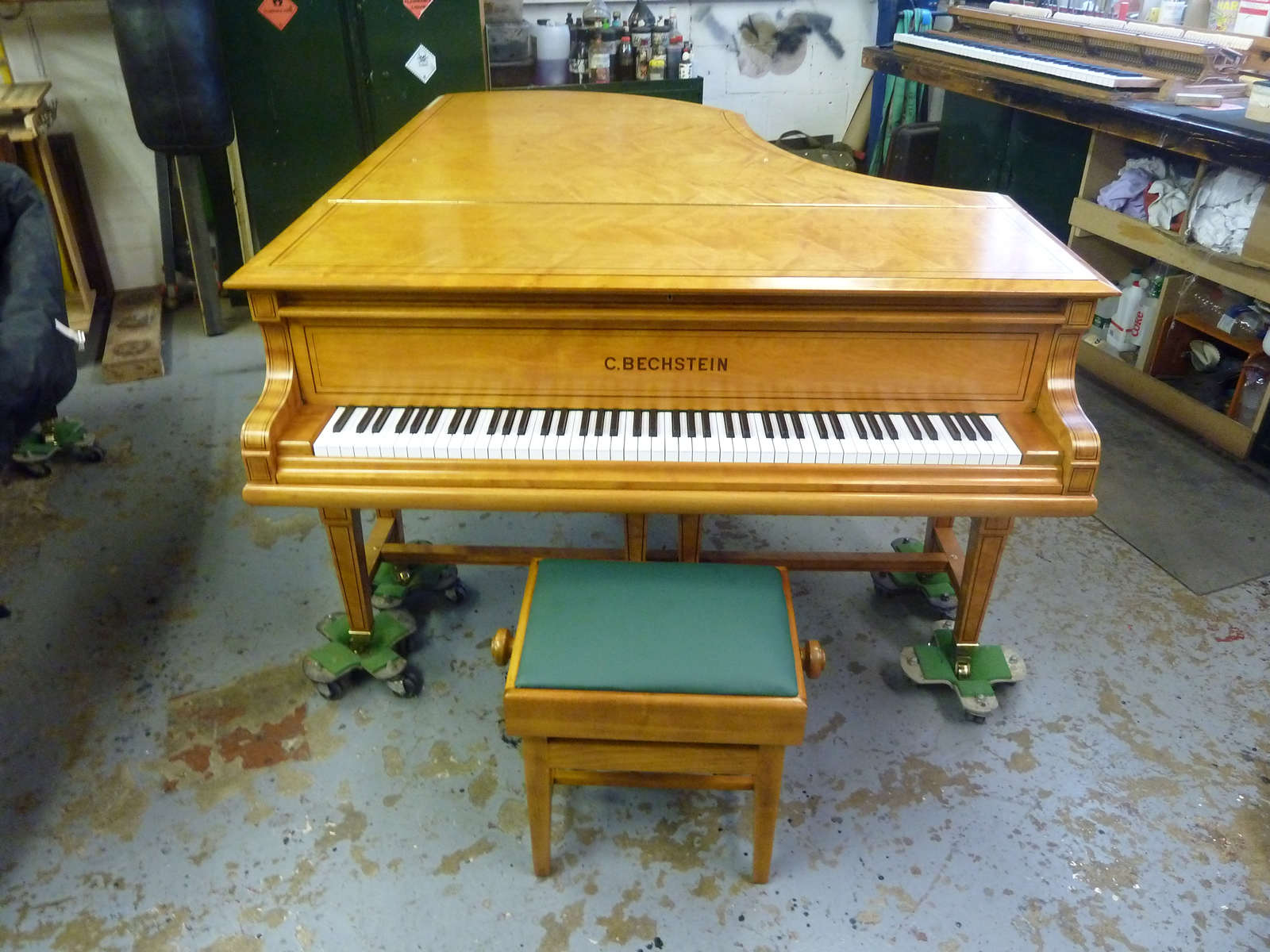 We have been using PT polishers (Paul Harris) for over 25 years both here at the Royal Academy of Music and the Royal College of Music in London to undertake casework repairs and polishing on our vast piano stock.
Their polyester repairs and French Polishing / modern finish polishing is set at the highest standards and we are always very happy with the finished results.
I have also used Paul for full casework restorations for my private clients for their high quality work and attention to detail. I can highly recommend them.

Clive Ackroyd
Head of Piano Technical Services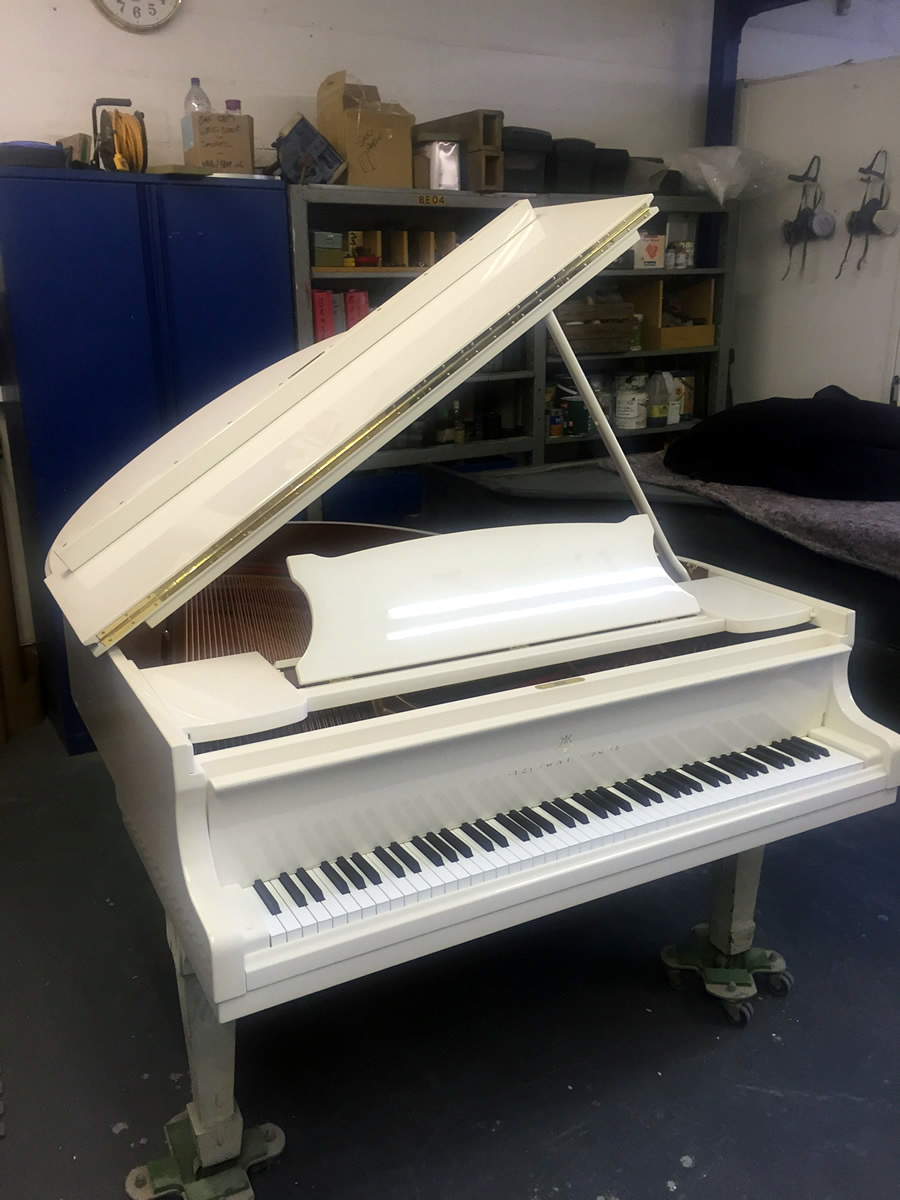 Paul Harris is a brilliant piano polisher, professional, honest and with a strong work ethic.
During a recent project, the repair of a white piano case, he did an excellent repair bearing in mind that it was a c. 1970  piano, the white polish had gone yellow, had original black artwork and some parts were slightly damaged.
I will definitely recommend Paul. Regards. Louisa Beard Opera (LBOpera)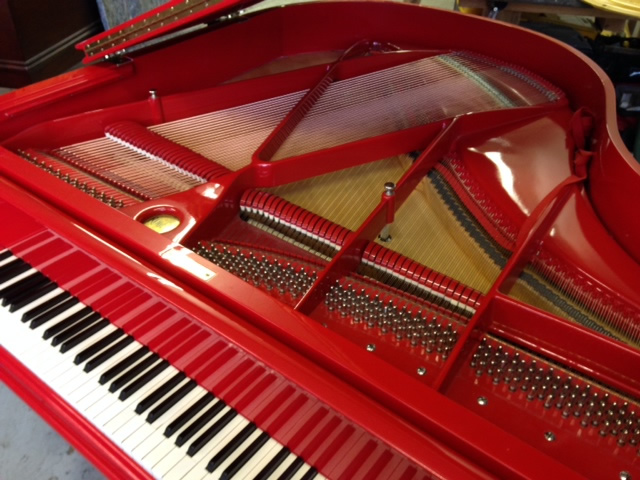 I have been asked to provide a reference and I am happy to do so.  I have known Paul personally for over 20 years.  I have always found him to be honest and reliable.  His work is to a very high standard and as such I would have no hesitation to endorse his skill and talent.
Paul has a particular talent and skill in polyester repairs. My firm regularly calls upon Paul to assist in the specialist repairs often needed at the Royal Festival Hall, where the pianos have to be to the highest possible standard for the world's most renowned musicians.         
If you require any further information and assistance please do not hesitate to contact me.

Johnathan Heard
Concert Piano Technician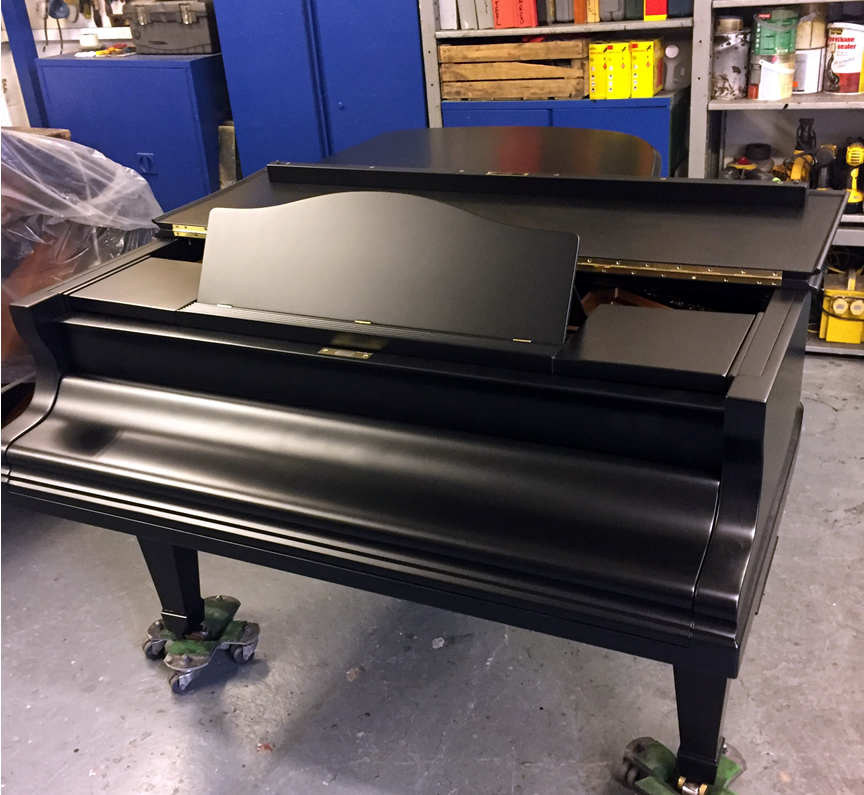 This letter is to confirm Mr Paul Harris has carried out polyester repairs and refinishing of polyester finished pianos on a contractor basis for the Blüthner Piano Centre for at least the past 10 years.
I find Pauls work to be of a high standard that is required by our demanding clientele. I am happy to recommend him on a business as well as a personal level.
If you require additional information or assistance, please contact me on info@bluthner.co.uk or 02077530533

Stuart Kernaghan
General Manager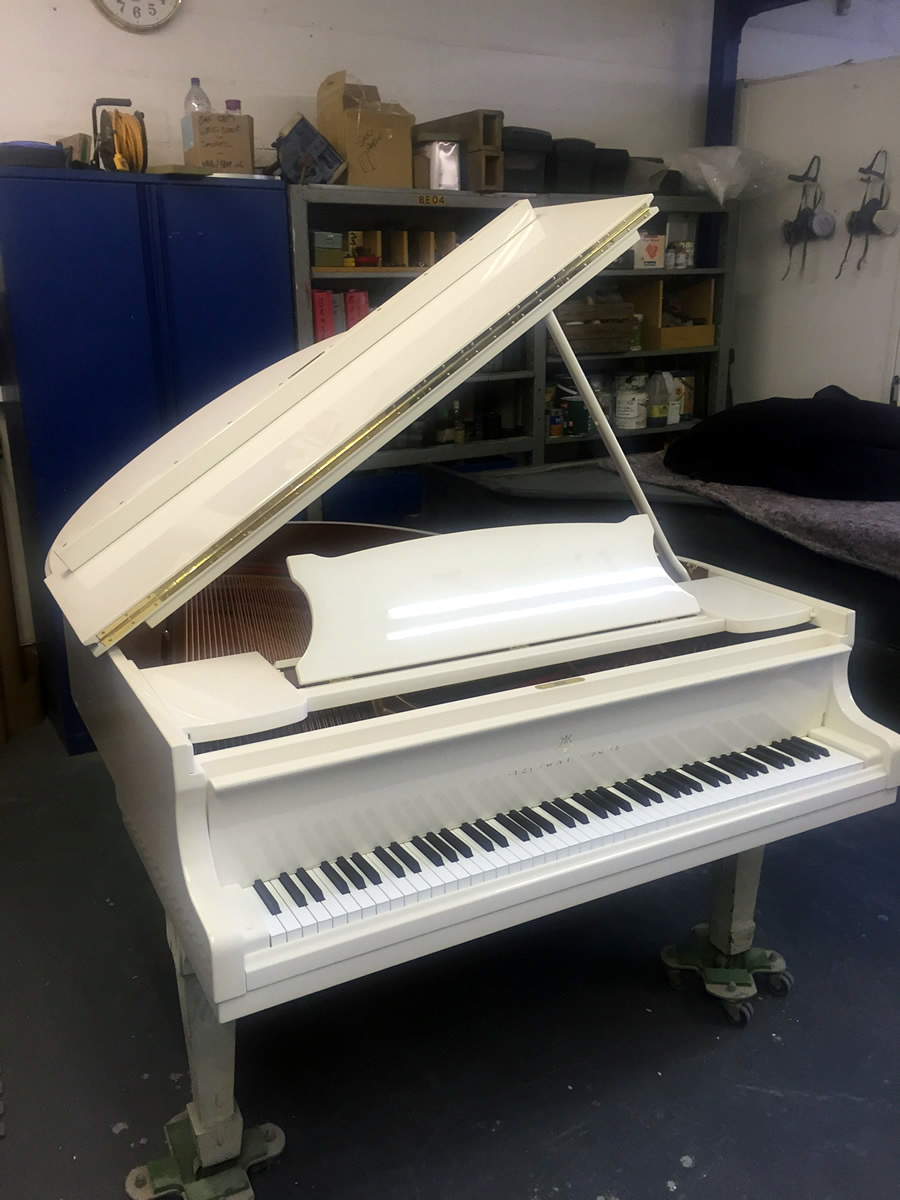 Paul Harris
To whom it may concern
I can confirm that Paul Harris was previously employed by Steinway & Sons and specialised in French polishing and polyester repairs.
Since setting up his own company Steinway & Sons has continued to use his services on a regular basis.  In particular we use Paul to undertake full re-polishing of our restored pianos, both for customers and for sale on our showroom floor.
The pianos polished by Paul, and sold in our showroom are often premium priced restored instruments and the quality of the finish is second to none.
We have always found Paul's work to be of the highest quality and we would not hesitate to recommend him to any of our clients.
If you would like any further advice or information please do not hesitate to contact me on 020 7535 5101.
Yours sincerely
Steinway & Sons
David Widdicombe
Technical Services Manager

David Widdicombe
Technical Services Manager
We understand your requirement and provide quality works.

Damaged parts repaired or replaced
soundboards reconditioned
splits shimmed
boards bleached and varnished
Cracked frames repaired and re-guilded
broken legs repaired
Wooden threads recut.

Grand pianos completely rebuilt
New soundboards & planks fitted
Ivory keys recovered
Ivory removed for export
Pianos restrung
Dampers felt replaced
Actions rebuilt

French polished pianos repaired and completely re-French polished
Cellulose spray lacquer finishes matt or satin
Polyester repairs or full re-polyester
Pianos sprayed to match 'Ral' colours
Black satin pianos repaired or re-sprayed
Contact us for a quote now
Contact us for details or if you would like us to source you a piano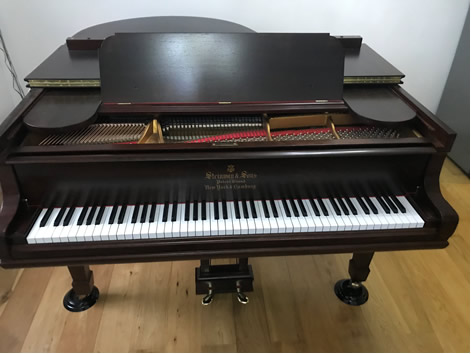 Steinway 'O' Grand fully reconditioned
£29,000
We understand your requirement and provide quality works.
Below you will find the CSS for disabling animations on tablet/mobile, enable animation delay on desktop, IE fixes
P & T French Polishers
3 Bridge Mills 
Twyford Road
Twyford
Buckinghamshire
MK184DY
Tel: 07774962000
Workshop: 01296733605
Email:  ptfrenchpolishers@gmail.com
© 2022 P & T French Polishers